Orlando's Real Estate Scene: Rental Market Overview
Posted by Ryan Barnett on Wednesday, March 18, 2020 at 2:09 PM
By Ryan Barnett / March 18, 2020
Comment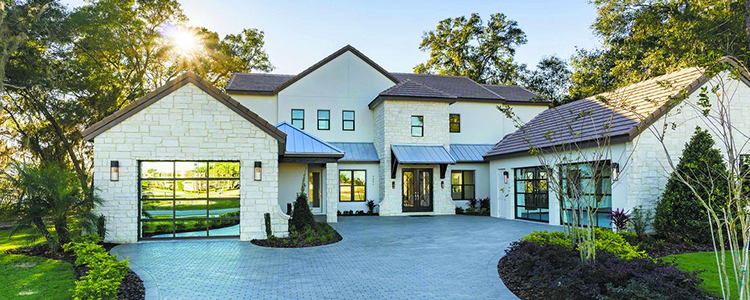 The Theme Park Capital of The World is much more than a world-renowned touristic destination. With a growing yet stable economy, Orlando is an increasingly desirable place to live. The unemployment rate dropped to 2.5% in December 2019, while the job creation rate was the highest in the state for the 57th month in a row, solidifying the city's reputation as an economic hub.
As more and more employment opportunities arise, the housing demand is likely to remain high. Prospects will have to thoroughly research the real estate scene to find the best rental options available in terms of location, price, and commodities. On the bright side, Orlando has slightly lower rents than the rest of the country. According to data from December 2019, the average rent in the city was $1,423 per month, while the national average was $1,474 per month.
Orlando Rents vs. Florida Rents
Orlando is one of the three major renter hubs in Florida, together with Tampa and Jacksonville. When compared to other cities in Florida, rental apartments in Orlando are moderately priced. Data from December 2019 crowns Miami as the renter hub with the highest average rent in the state: $1,707 per month. Renters looking for a new home in nearby Kissimmee have to pay $1,381 per month, close to what those living in Tampa pay per month ($1,345). The most affordable rates among Florida's renter hubs are in Jacksonville, where renters pay an average of $1,100 per month.
Orlando Rents by Neighborhood
The most expensive neighborhood in Orlando is Baldwin Park ($1,827), followed by Lawsona - Fern Creek ($1,745), Downtown Orlando ($1,722), and Lake Davis-Greenwood ($1,664). On the opposite side, the most affordable housing options in the city are located in The Willows, Signal Hill, Seaboard Industrial, Rosemont North, and Mercy Drive, where renters pay an average of $985 per month.
Rents in Metro West ($1,408), Vista Park ($1,412), and Lake Fairview ($1,416) are below the city average, while those in Lake Como and Dover Shores West ($1,432) are slightly above. Other well-priced options include Spring Lake, Palomar, Lake Shore Village, and College Park, where the rates average $1,500 per month. As for Orlando's most popular neighborhoods, the average rents fall on both sides of the scale. Apartments in Lake Nona go for $1,590 per month while in Rosemont renters pay about $1,149 per month.
With citywide rents lower than the national average and a continuously growing economic sector, The City Beautiful is, indeed, a beautiful city to live in. As Orlando's status as a desirable place to move to grows in popularity, the real estate market is thriving, and we're likely to see renters creating a higher demand in this city.
About the author: With a background in communication studies, Teodora Demian joined the RENTCafé team eager to uncover the secrets of real estate. She has a BA in Journalism and an MA in Public Relations and Advertising. She is a passionate writer, researcher, and marketing specialist.