Living in Dr. Phillips, Florida: The Definitive Guide
Posted by Ryan Barnett on Thursday, November 28, 2019 at 7:06 PM
By Ryan Barnett / November 28, 2019
Comment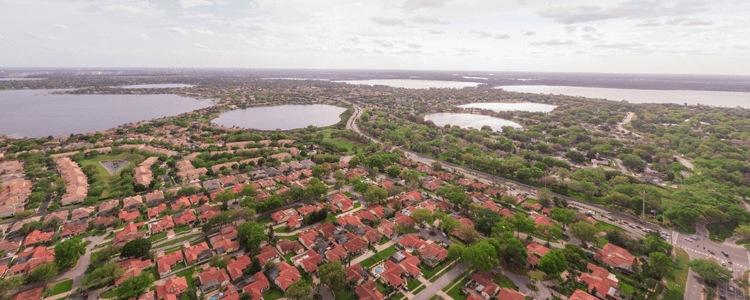 There are many reasons why one might be considering a move to Dr. Phillips, Florida.
Whether for work, retirement or the purchase of a vacation home, Dr. Phillips has a community atmosphere that will welcome all. This guide aims to provide useful information and a glimpse into all that Dr. Phillips has to offer its residents. From stunning properties to world renown dining, Dr. Phillips should be on your short list of places to check out if considering a move to the Orlando area.
Chapter 1: Where is Dr. Phillips, Florida?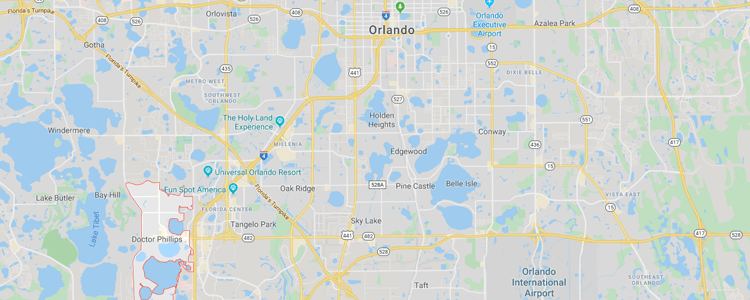 Dr. Phillips is a small suburb in Orange County with a population of 11,416. It is located directly east of Universal Studios and borders I-4 and Windermere.
The suburb is a short drive, approximately 34 miles (11 minutes), from bustling downtown Orlando.
Chapter 2: General Overview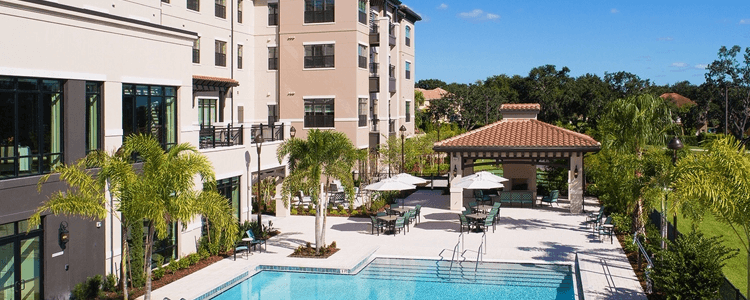 The suburb offers a healthy mix of things to see and do, while remaining somewhat removed from the busyness of Orlando.
This chapter will go over why so many people are moving to the area. In later chapters we will touch on topics such as education, restaurants, entertainment and transportation.
Why do people move to Dr. Phillips, Florida?
Dr. Phillips was named one of the best places to live in Florida by Time's Money Magazine and was the only city in the entire state of Florida to land on the list.
Most of the residents own their own home and enjoy the dense suburban feel.
Dr. Phillips has breathtaking lake front properties. The house values range in prices making the area ideal for all lifestyles.
The luxury houses are around the $1,000,000 while the more economical houses start roughly around $365,000.
This small suburb offers a lot of bars, restaurants and coffee shops which makes it an appealing choice for the many young professionals that live in Dr. Phillips.
View all homes for sale in Dr. Phillips, Florida >>>
What are Dr. Phillips' origins?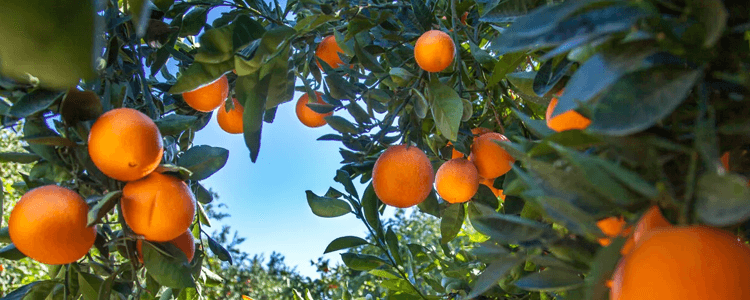 Dr. Phillip was named after Dr. Phillip Phillips who was a citrus grove owner in the 1940s and 1950s.
He was responsible for key innovations in the packing and processing of orange juice. He owned more than 5,000 acres of land, which is now known as the Dr. Phillips suburb.
By the early 1930s, he owned thousands of acres of groves. The groves stretched across nine Central Florida counties. Although he sold his land in the 1950s, the name did not change.
Since that time the area experienced much growth, mainly due to the growth and proximity to Orlando.
Chapter 3: Business & Jobs
There has been positive economic growth in Dr. Phillips recently. The job market has seen a 3.9% increase over the last year and the 10 year project is 50.1%, which is considerably higher than the national average of 33.5%
The main industry in Dr. Phillips is Accommodations and Food Services making up 15% of the total jobs.
This is to be expected as Dr. Phillips is home to the renowned "Restaurant Row" and is within close proximity to the tourist city of Orlando.
Other popular industries in Dr. Phillips are Healthcare and Social Assistance at 13.4%, Arts, Entertainment and Recreation at 8.7% and Education at 8.1%
What can you expect to be paid in Dr. Phillips?
The average salary for those in the workforce in Dr. Phillips is $42,028 per year. The median household income is $77,710.
Chapter 4: Education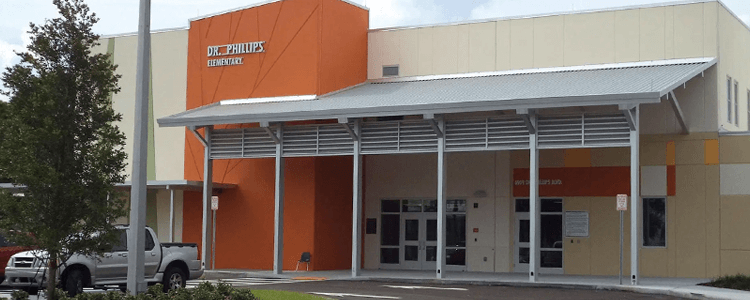 Excellent education sets the foundation for success. The school system in Dr. Phillips understands this and strives to provide top quality classrooms, teachers and support staff.
What schools are in Dr. Phillips?
Orange County Public Schools is the district that operates the educational institutes in the area.
The schools in Dr. Phillips receive top grade from the Florida Department of Education year after year. There are four elementary schools in the suburb, Dr. Phillips Elementary, Palm Lake, Bay Meadows and Sand Lake. Dr. Phillips Elementary School is one of the four elementary schools in Dr. Phillips and opened its doors in 1979. The school has 686 students in grades K-5. Palm Lake Elementary opened soon after Dr. Phillips Elementary School in 1987. The school was to accommodate the additional growth that Dr. Phillips was experiencing. As families were moving into developments on Sand Lake Road, Bay Meadows Elementary was built on Apopka Vineland Road.
Bay Meadows currently has 586 students in grades K-5.
Sand Lake Elementary School was then built to serve the influx of families that were moving to that area.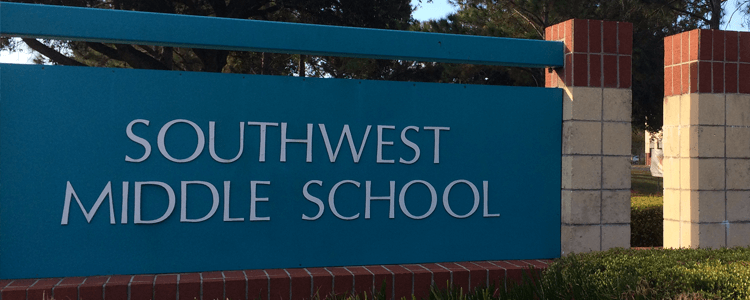 The Southwest Middle School and Chain of Lakes Middle school are the middle schools in Dr Phillips, along with one high school, Dr. Phillips High School.
Southwest Middle School has 1,381 students in grades 6-8. The school opened in August of 1991. Eight years later, Chain of Lake Middle School opened for students in the northern area of Dr. Phillips.
The high school was established in 1987. The campus sits on 55 acres of land in Dr. Phillips. The school originally had approximately 2500 students in attendance back in 1987.
Due to the high level of enrolment, the school underwent renovations to accommodate the increasing number of students attending. The school now has close to 4000 students.
In order to help its students succeed, Dr Phillips High School offers two programs: the Center for International Studies and the Center for Visual and Performing Arts.
Comedian Wayne Brady and musician Joey Fatone both graduated from Dr Phillips High School.
Alternative Education options:
Just outside of Dr. Phillips is Orange County Public Schools Alternative Education. The focus of the school is empowering students today for a better future.
Post-Secondary Education:
There are no post secondary education options in Dr. Phillips. Orange County has three Technical Institutes, the Stetson University and Seminole State College of Florida.
Chapter 5: Where to live in Dr. Phillips?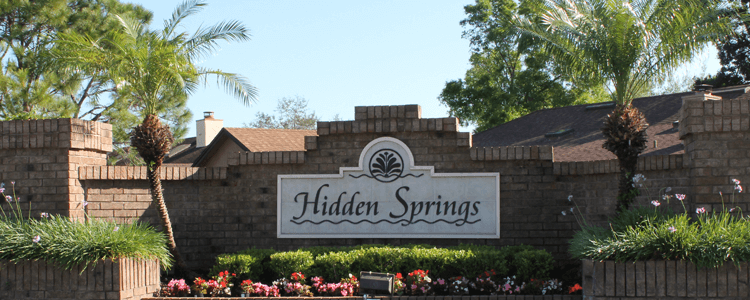 Some of the best neighborhoods in Dr. Phillips:
The most affordable neighbourhoods in Dr. Phillips are Clubhouse Estates and Sandlake Hills. The homes in Dr. Phillips are more expensive than Orlando as an average. Homes in these neighborhoods can be found for under $300,000. Across the street from these neighborhood is Bay Hill Club & Lodge. The homes in this area are around 1 million dollars.
Bay Hill is one of the most affluent neighbourhoods in Dr. Phillips. It is located along the Butler Chain of Lakes. The gorgeous landscapes, Bay Hill Club & Lodge Country Club as well as the lakefront home makes this area very sought after. Living in this neighborhood comes with its perks, such as The Spa at Bay Hill.
Hidden Springs
Hidden Springs is in the heart of Dr. Phillips. Most of the homes in this area are 3 to 4 bedroom homes. The homes have a great deal of living space with oversized lots. Hidden Springs is located near top rated schools, Restaurant Row and many of the theme parks.
View all homes for sale in Dr. Phillips, Florida >>>
Chapter 6: Transportation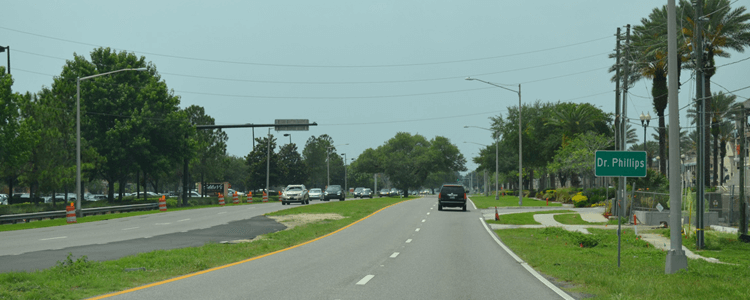 The majority of commuters in Dr. Phillips travel by way of personal vehicle. For those looking to head into the city of Orlando, there are a number of public bus stops just outside of Dr. Phillips that will provide access.
Transportation options:
Dr. Phillips is located east of Universal Studios and bordered by I-4 and Windermere. Beyond Universal is International Drive, which has many attractions. There are two airports and 5 Amtrak train stations within 30 miles of Dr. Phillips. The closest airport is Orlando Sanford International Airport. There are many ways to get to Walt Disney World from Dr. Phillips. The options include: town car, bus, taxi or car.
Chapter 7: Restaurants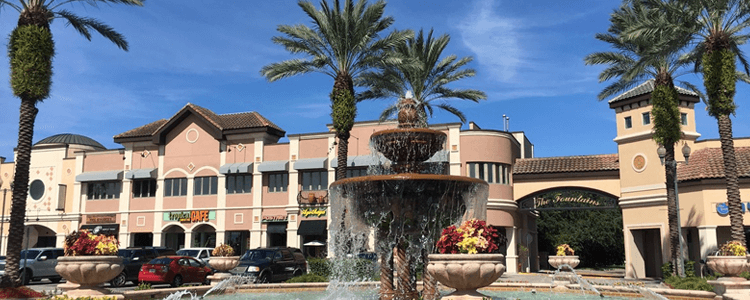 Some of the best restaurants in Dr. Phillips:
As a foodie Dr. Phillips won't disappoint. One of Dr. Phillips claim to fame is "Restaurant Row". It is a 2 mile stretch of row that features some amazing restaurants and upscale eateries.
Restaurant Row is located on the intersection of Sand Lake Blvd and Apopka-Vineland Rd. Some of the restaurants include: Slate, Ruth's Chris, Seasons 52, Ocean Prime, and many others.
Slate is a locally owned and operated restaurant. The space will lure you in with its floor to ceiling windows, rustic wood and stone floors and to set the mood perfectly, gas chandeliers. Some items you will find on the menu will include seasonal produce, wood grilled meats, pizza made in a wood burning copper oven and fresh seafood and fish. The desserts pair perfectly with wine or an in house specialty drinks.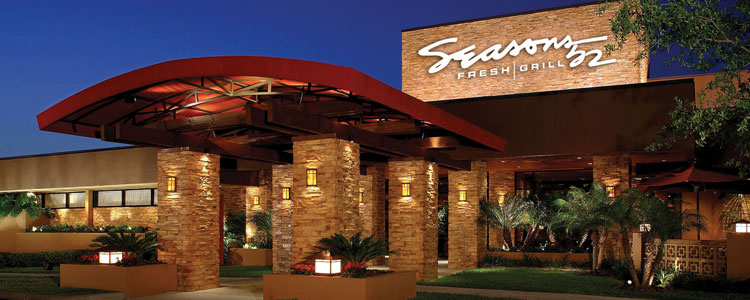 Season 52 is a fresh grill and wine bar. The menu changes with the season when the produce and ingredients are at their best. The produce is never frozen and kept 100% fresh. Any decision that you make on the menu will be guilt free. All the food is either grilled on an oak fire or roasted in a brick oven. With over 52 choices of wine to choose from, there will be something to pair with any meal.
Christini's Ristorante Italian
Christini's Ristorante Italian has been operating for more than 45 years. The restaurant has been named one of the best restaurants in Orlando. People from all around the world have been attracted to this restaurant. Some of the options on the menu come from the old country, Italy. World class wine is also served to complement the wonderful entrees.
Chapter 8: What to do in Dr. Phillips?
Dr. Phillips is very close to both Universal Studios and Disney as well as International Drive which has an abundance of amenities and entertainment options.
Some of the attractions it features are ICON Orlando Observation wheel, Madame Tussaud's Wax Museum, Pointe Orlando shopping center, and other shopping opportunities.
Residents of Dr. Phillips have a unique advantage of being so close to the most popular theme parks in the world without having to deal with the daily chaos that the tourist destination brings.
The Fireworks from both theme parks can be seen from most areas of Dr. Phillips.
Marine Life shows, water parks, aquariums and thrill rides are all things you can experience at the Aquatic Center, which is only 12 miles from Dr. Phillips.
Enjoy a variety of fitness classes at the Dr. Phillips YMCA. Everything you would need to lead a healthy life can be found at the YMCA. There are group exercises, personal training, and a wellness center that has a weight room, exercise machines and free weights.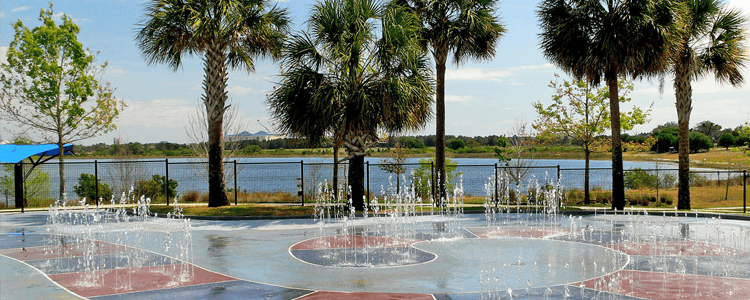 Dr. Phillips Community Park sits on 80 acres on the shores of Big Sand Lake. The park opened in 2007. There is a large and unique playground with fun play equipment for children.
Next to the playground, is a splash pad and some water park features that allow the children to cool down on those hot summer days. Gather your friends to play a friendly game of volleyball on the sandy courts. There is also a basketball court as well as baseball and soccer fields.
Dr. Phillips Community Park has large green spaces where you can sit and take in the beauty of nature. Enjoy your lunch or family gatherings in the picnic area under the covered pavilions. Take your four legged friend to the dog park for some quality time or walk the small hiking trail.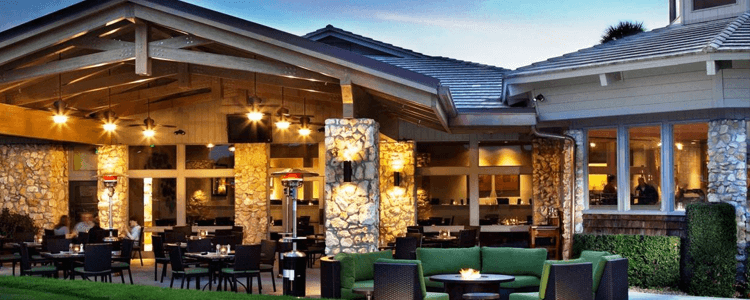 Bay Hill Club & Lodge is a private golf course resort that has been owned by Arnold Palmer since 1974. The course has 27 holes and designed by Dick Wilson. The course covers 270 acres and sits between Bay Hill and Butler Chain of Lakes.
The Bay Hill Club & Lodge offers much more than just golf. They also offer 70 -room Lodge, guest cottages, Spa & Fitness Center and marina. It is required that you are a member or a guest at the Lodge to have access to the amenities and golf course.
Big Sand Lake is the largest body of water in Dr. Phillips and it has some of the best fishing in Florida.
The Mall of Millenia is a popular nearby mall that sells luxury brands like Prada, Versace, Louis Vuitton and many other brand names. There are valet services at the main entrances of the mall.
There are over 150 stores in the mall making this a one stop shop for all you shopping needs and features world class dining options when you need to rest and recharge.
Annual Events in Dr. Phillips:
The Arnold Palmer Invitational of the PGA Tour
The annual Arnold Palmer Invitational of the PGA Tour is a professional golf tournament held at the Bay Hill Club and Lodge. The tournament takes place every March. The event started in 1979 as a successor to the Florida Citrus Open Invitation, which Arnold Palm won in 1971.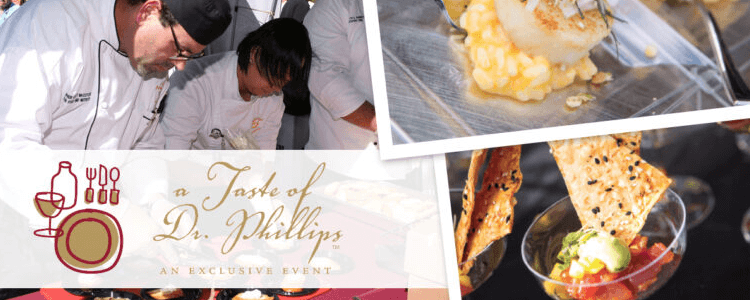 A taste of Dr Phillips has been taking place for the past 12 years. This event is a great opportunity to meet new people from your community and reconnect with your neighbours and friends. Hundreds of business leaders and residents attend this event. Different restaurants from the area, many from Restaurant Row, offer samples giving you the opportunity to taste the different cuisine. Award winning wine is the perfect pair to the samples.
CFWA Holiday Party
Once a year, the residents of Dr. Phillips are invited by the CFWA to celebrate the holidays. Delicious food, drinks and loads of fun is planned for this holiday party.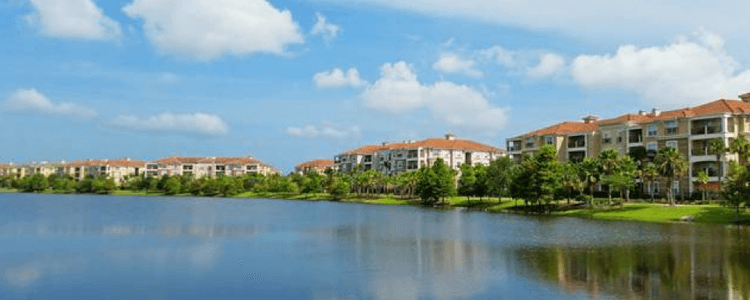 Dr. Phillips is a place where residents enjoy a strong sense of community, while remaining close to one of the most exciting places in the country. An abundance of amenities and attractions provide endless opportunities to enjoy neighboring Orlando, or get away from the busyness and take in the surroundings right here in Dr. Phillips.
Could Dr. Phillips, Florida be your next home? We hope this guide shed a light on all the amazing things it has to offer