How to Spruce Up Your Outdoor Living Space
Posted by Ryan Barnett on Saturday, June 6, 2020 at 6:35 PM
By Ryan Barnett / June 6, 2020
Comment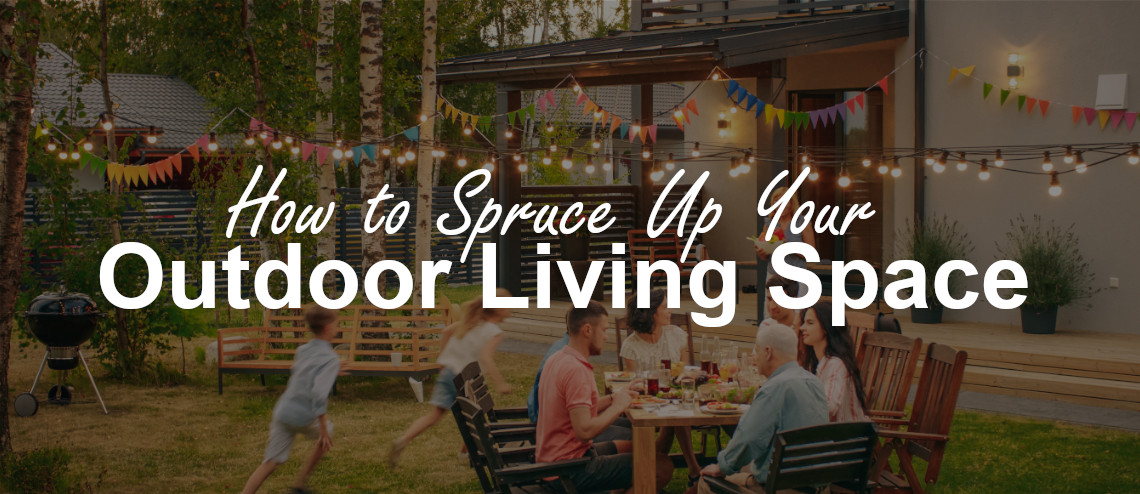 Having a backyard oasis to relax and unwind in is a goal most homeowners have. With Florida's weather, having a dedicated space in your backyard to hang out in can be amazing.
Everyone's idea of their own little slice of paradise will be a bit different, but here are some of the most inspiring ideas to make your backyard exactly how you envision it.
Planning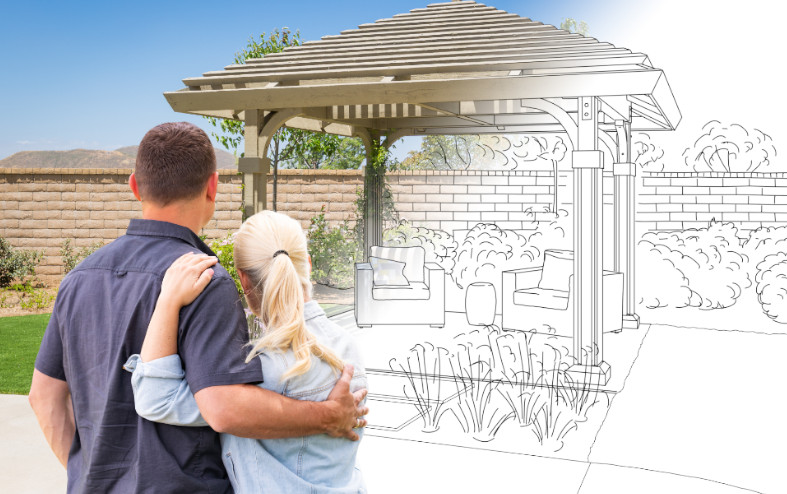 Before you begin looking at Pinterest for inspiration, it's essential to know what you're looking for and the details behind achieving it. Having your goals solidified can be a huge help in avoiding being overwhelmed.
There are so many beautiful patio spaces with so many different styles, and you may want them all. You are choosing a clear design path based on the size of your space, your budget, and the shape. If you're going to keep the continuity between your house and the outdoor space, and which room adjoins the outdoor area can be helpful guidelines to determine before beginning.
A Dreamy Patio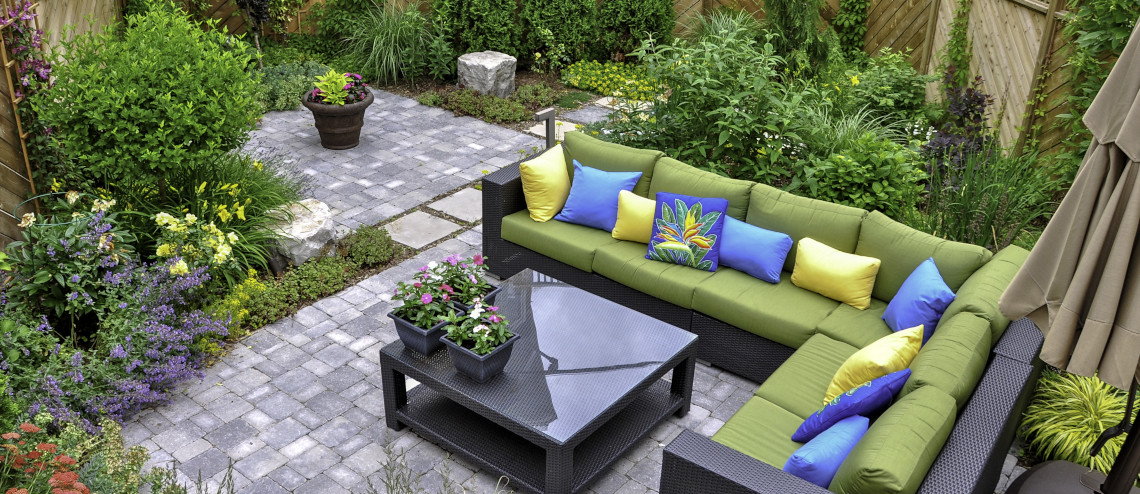 Your patio doesn't have to be just a slab of concrete attached to the back of your house. Depending on your style and vision, you may want to stick with the theme of your home's natural architecture. If you have a concrete slab, you can add pops of color, greenery, and comfortable patio furniture to tie everything in together. Adding an awning or canopy can add another design element to make your space to be a place you love to spend time.
Add an Outdoor Kitchen/Cooking Space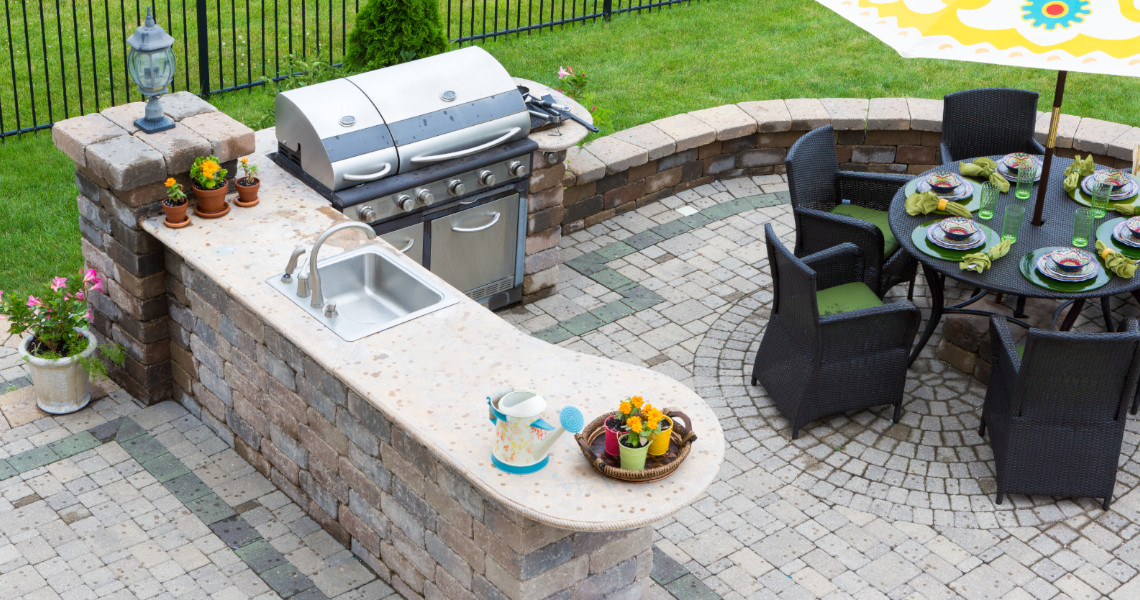 If you're the type of person who loves to entertain, a backyard kitchen or cooking space would be an excellent addition to your oasis. If you like to grill and you live in a warmer climate that allows you to eat dinner outside at least a couple of times a week, this will be an investment into your backyard. You can create a whole prep space, include a mini-fridge, and even a sink for easy cleanup. If you're not looking for something so extravagant, adding a BBQ set up with an extra side burner can add some more convenience to your outdoor cooking experience.
Create Privacy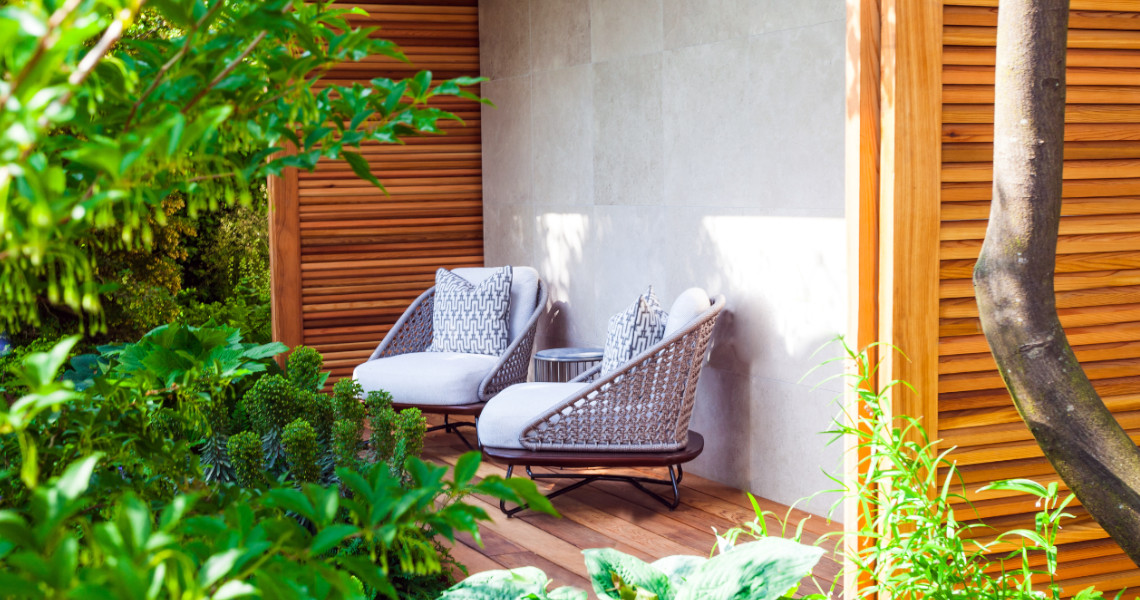 When you think of your patio as a room in your home, where you can add "walls" to create privacy, you actually have numerous options to create some extra peace and quiet. While you likely already have a fenced yard, other options can be very pleasing to the eye. You can add tall and beautiful garden walls, pergolas, lattice, bushes, trees, a canopy, or even a large umbrella. These are all tools you can use to create a more enclosed space. These options lend themselves well to many styles of design, so no matter what you're choosing to do, you can find something that fits your ideas.
Create Shade and Comfortable Spots to Spend Time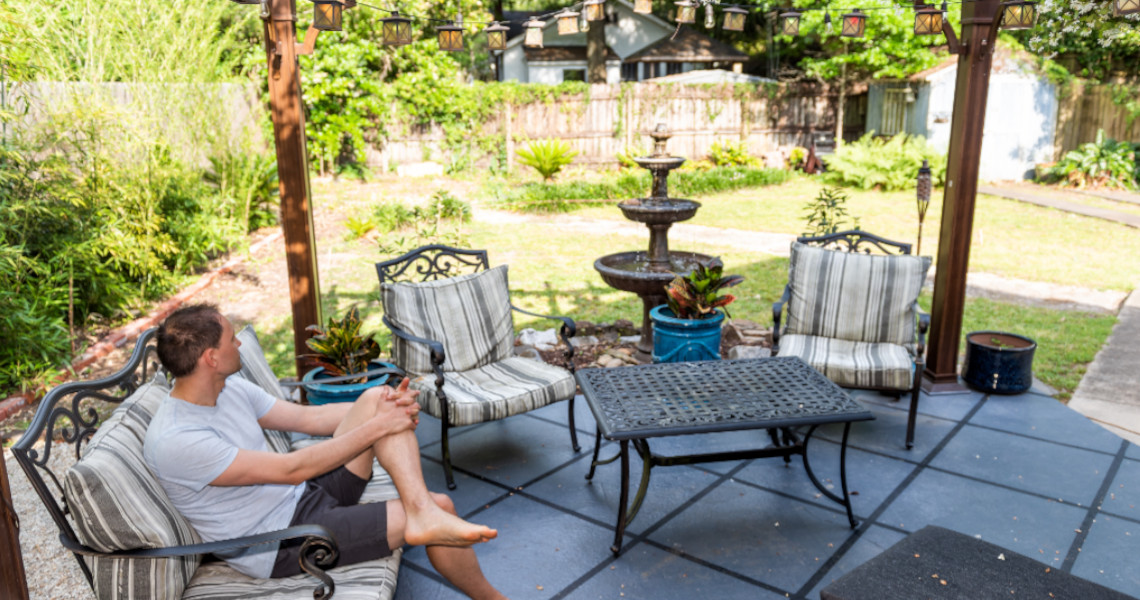 If your space isn't comfortable, you won't want to spend time there. You also don't want your whole patio engulfed in constant sunshine, or you'll end up with sunburns. Creating shade with an awning or an umbrella, you can create a shaded area that will be perfect for sitting down and reading a book, working from home, or spending time relaxing. Purchasing high-quality patio furniture that is comfortable, waterproof, and that you enjoy will ensure that you want to spend time outdoors.
Give Your Current Furniture an Upgrade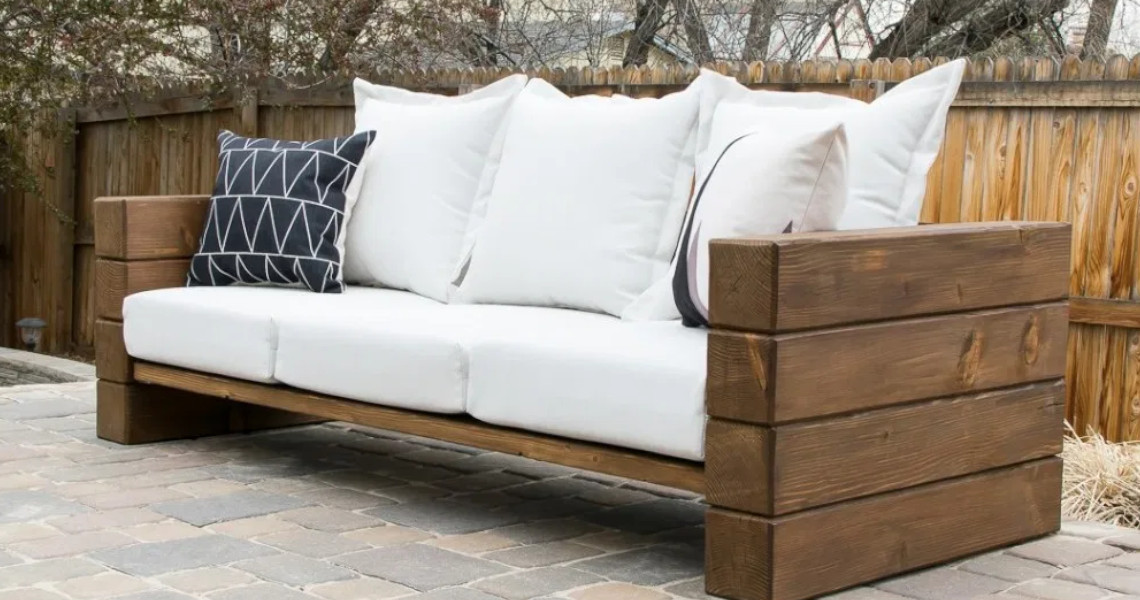 DIY Sofa by https://www.garrisonstreetdesignstudio.com/
There are so many great ways to give your current furniture a face-lift if you don't want to buy new furniture, and they are all DIY-friendly. You can find many online tutorials like this one from At Home with Ashley, or this beautiful DIY patio sofa you can assemble on your own if you're inclined. Finding a tutorial that will help bring your tired patio furniture to life in a way that you love will be easy and fun. It can be a great weekend project for you and your spouse or an activity to get the whole family will love to get in on.
A Space for the Whole Family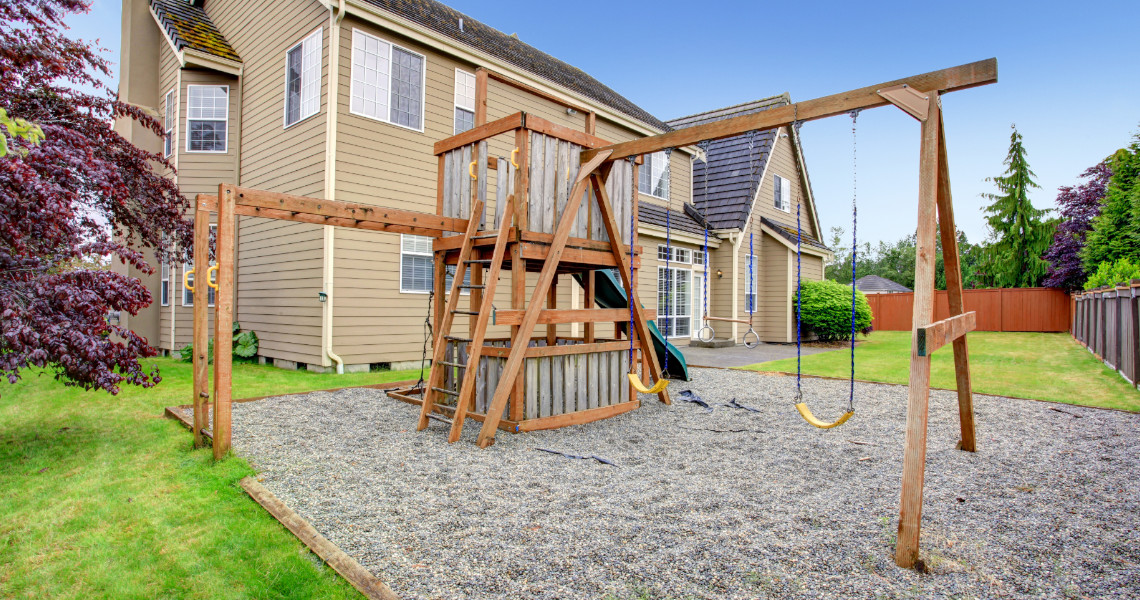 If you have younger kids and want to ensure your outdoor living space is an area that all members of your family can enjoy, you can work on creating a kid-friendly space. For younger children, the addition of a play area, jungle gym, or even a giant chalkboard to draw on can bring your space to another level.
Install a Hot Tub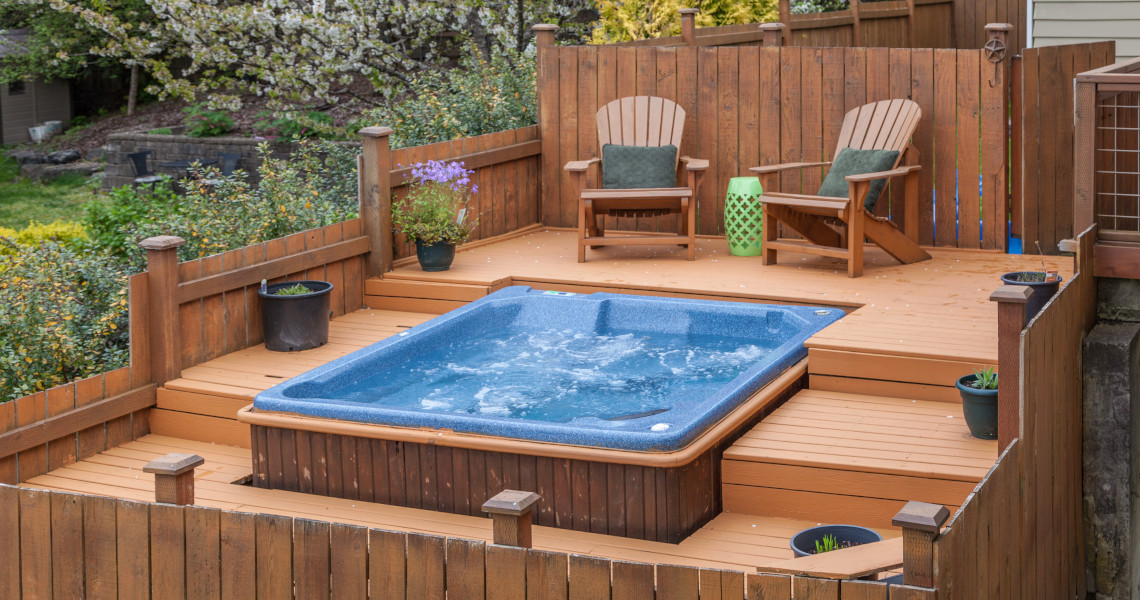 The ultimate in luxury is having a hot tub or spa at your fingertips. The perfect place to unwind at the end of the day on a cool summer night is a bubbly hot tub. If you have the space to install a hot tub, ensuring that you have proper privacy in the area you choose is vital. You can also build a gazebo for it, or create more privacy by adding walls. It will also need a proper foundation, as once it's filled with water, it can weigh up to two tons. A hot tub is something that the whole family can enjoy, or it's perfect for some quiet alone time.
Plan your Outdoor Lighting and Gardening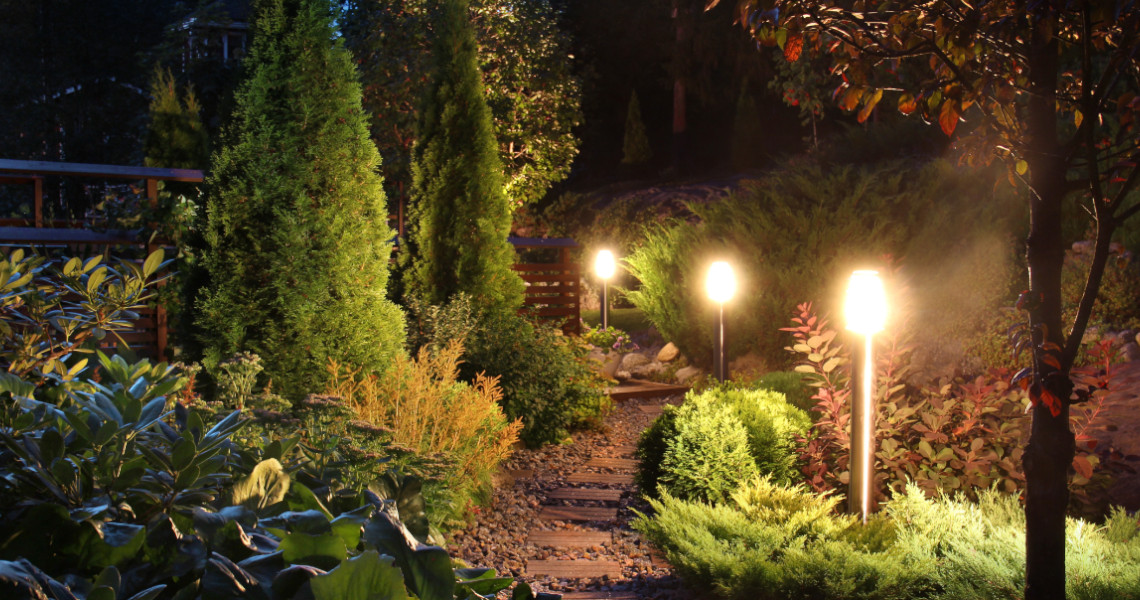 The details of a beautifully lit and landscaped garden will add some notable touches to the overall atmosphere of your outdoor living space. Firefly lights are incredibly trendy right now, and they add a whimsical ambiance and make your area feel cozy. Enhancing your porch lighting might be all you need, or installing more functional lighting around your new outdoor kitchen could be necessary. Installing lighting for pathways is essential for safety, and many solar-powered options automatically turn on when it gets dark.
Having lush greenery and a lawn that is well maintained will bring the whole space together, and your yard will reflect how much effort and care you've put into building a lovely retreat.
Add Some Beautiful Amenities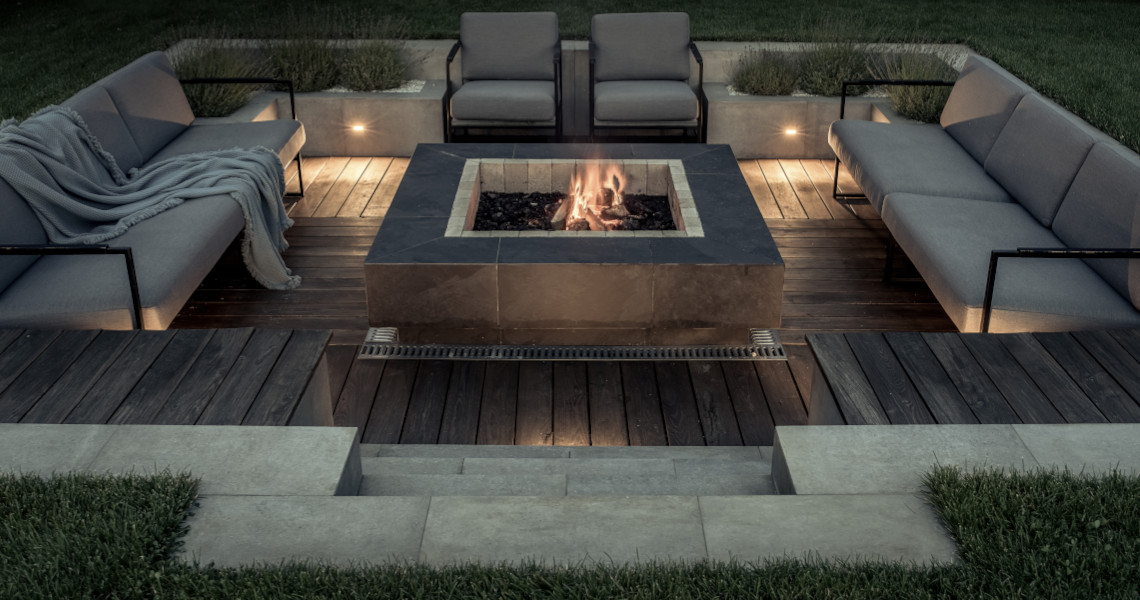 Have you always wanted an outdoor fireplace or fountain? There are many options to add some extra amenities that make your space feel luxurious without breaking the bank. These accents may end up being the focal point of your outdoor living space. A fireplace is typically an extension of a kitchen or cooking area. A fountain can add another layer of relaxation with the soothing sound of water. Adding a moveable fire pit can have the same appeal as a fireplace with more flexibility and a lower price tag. The options for these added amenities are endless; it all depends on what you're looking to achieve.
Special Details

When building your perfect outdoor living space, you want to make sure that you are adding details that are special to you. Whether that happens to be a place where you can meditate, do daily yoga, have a cozy space to read your favorite book or have game nights with your best friends. Whatever it is, your space should cater to your vision and should end up being a place you want to spend all your spare time.